RE

LY ON

injection specialist
Sam Therres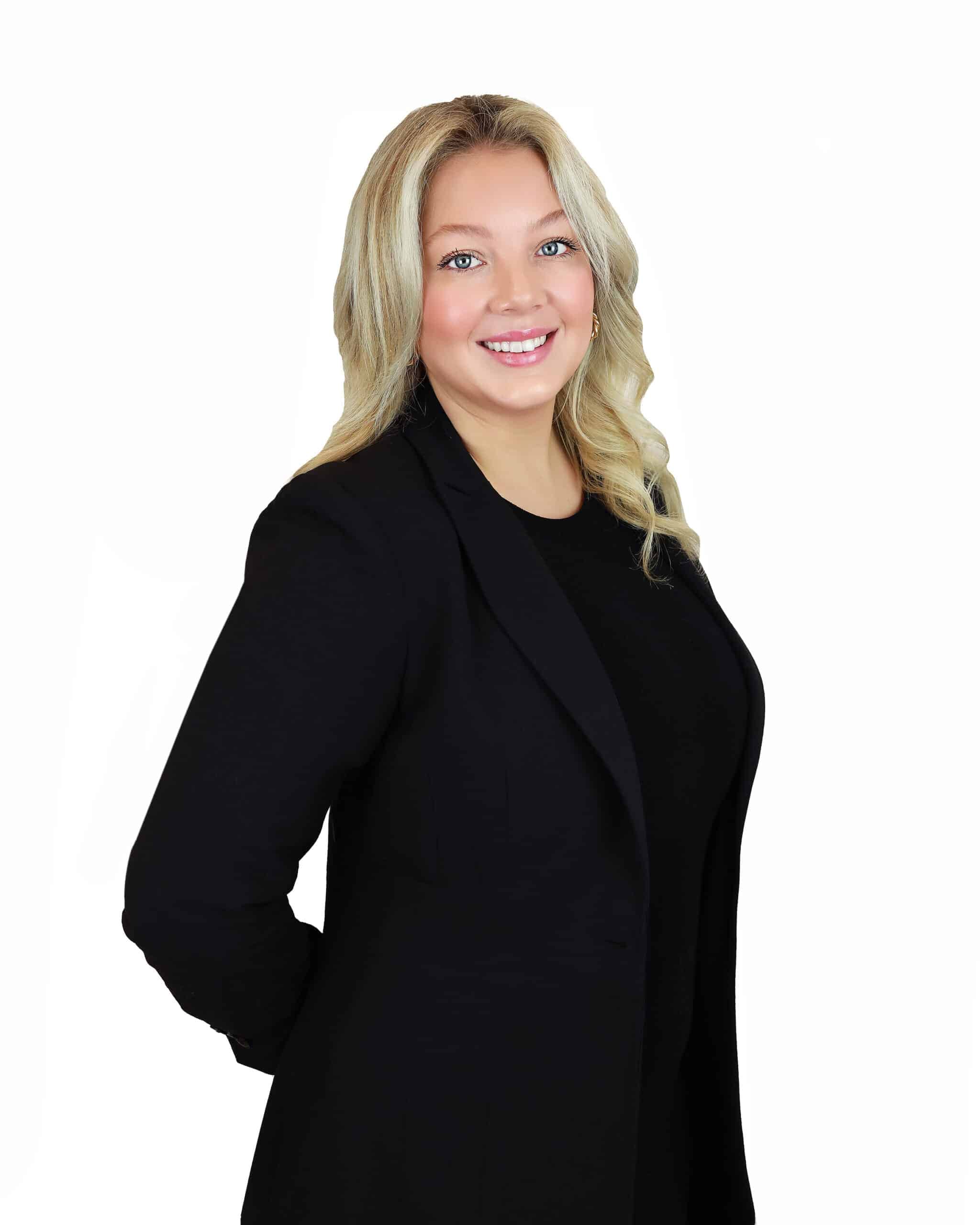 Credentials
Injection Specialist
Advanced Practice Esthetician since 2015
Registered Nurse (RN) since 2021
Member of the International Society of Plastic and Aesthetic Nurses (ISPAN)

Part of the Membership Engagement Committee (ISPAN)

Allergan Medical Institute (AMI) Accelerate Training
Allergan Medical Institute Elevate (AMI) Training
Allergan Medical Institute (AMI) Master Expert Series Training
Sofwave™ Certified Provider
ABOUT SAM
Sam's passion for the medical aesthetics industry is two-fold! She is a Registered Nurse who has been working with cosmetic injectables since 2021 AND an Advanced Practice Esthetician who has been helping people achieve healthier skin since 2015! These combined credentials give Sam a unique, comprehensive perspective when working with clients. Not only can she utilize cosmetic injectables to refresh and enhance her client's facial features, but she can also make customized skincare recommendations to improve their skin's health and overall appearance. Working with Sam is like partnering with TWO skincare experts in ONE provider!
Sam's favorite part of her profession is making people look and feel their absolute best. She likes to get to know her clients and build strong relationships to better understand their unique aesthetic preferences and skincare goals. This allows Sam to create personalized treatment plans for each client that combine skincare treatments, cosmetic injectables, and physician-grade skincare products. Sam believes her approach of addressing all aspects of her client's skin health and appearance helps achieve faster results with more impact.
Sam's warm, bubbly personality makes her clients feel exceptionally comfortable and adds an element of fun to each appointment. But, her easygoing nature is backed by an extreme eye for detail, artistry, and uncompromising professionalism. Her goal is to make each client look like a refreshed, more youthful version of themselves, never altered or "overdone."
Sam believes that education and experience are the cornerstones to achieving outstanding results with cosmetic injectables. Like the rest of the team at Refinery Skin Clinic, she continuously attends additional trainings and certifications to enhance her craft. Sam feels fortunate to work in a practice where an emphasis on credentials, education, and exceptional client care and safety are prioritized above all else.
When she's not busy making patients feel beautiful and confident at Refinery Skin Clinic, Sam can be found spending time on the lake with family and friends or pushing a puck on the hockey rink. She loves cooking and relaxing at home and is also an involved member of her church community.