SkinMedica® skincare is renowned for its powerful, clinically-backed innovative products, including the age-defying TNS® Advanced+ Serum. Its latest launch does not disappoint! Even & Correct is a trio of products specially formulated to target hyperpigmentation, prevent future discolorations, and brighten your overall complexion with visible improvements seen in as little as one week!
What is SkinMedica's Even & Correct Collection?
The Even & Correct Collection by SkinMedica® is a customizable trio of products that helps diminish the look of hyperpigmentation on the face and neck, including melasma, dark spots, sun damage, and acne scarring. The collection is comprised of a daily serum, treatment pads, and a dark spot cream. Products can be used separately or together to customize your hyperpigmentation treatment. The Even & Correct line is hydroquinone-free and contains proprietary ingredients blended into formulas that are safe and proven to work on all skin types and ethnicities, from fair to dark.
LTN Complex™ – The Key Ingredient in Even & Correct
SkinMedica's proprietary LTN Complex™ is the key ingredient in the Even & Correct line. It contains ultra-concentrated Lotus sprout extract (addresses skin discoloration), Tranexamic acid (brightening agent that reduces the appearance of dark spots), and Niacinamide (reduces the appearance of skin discoloration, fine lines, and yellow appearance).
Meet the 3 Products in the Even & Correct Line
Are you ready to learn more about the three innovative products in the SkinMedica Even & Correct Collection? Here's what makes each of them unique!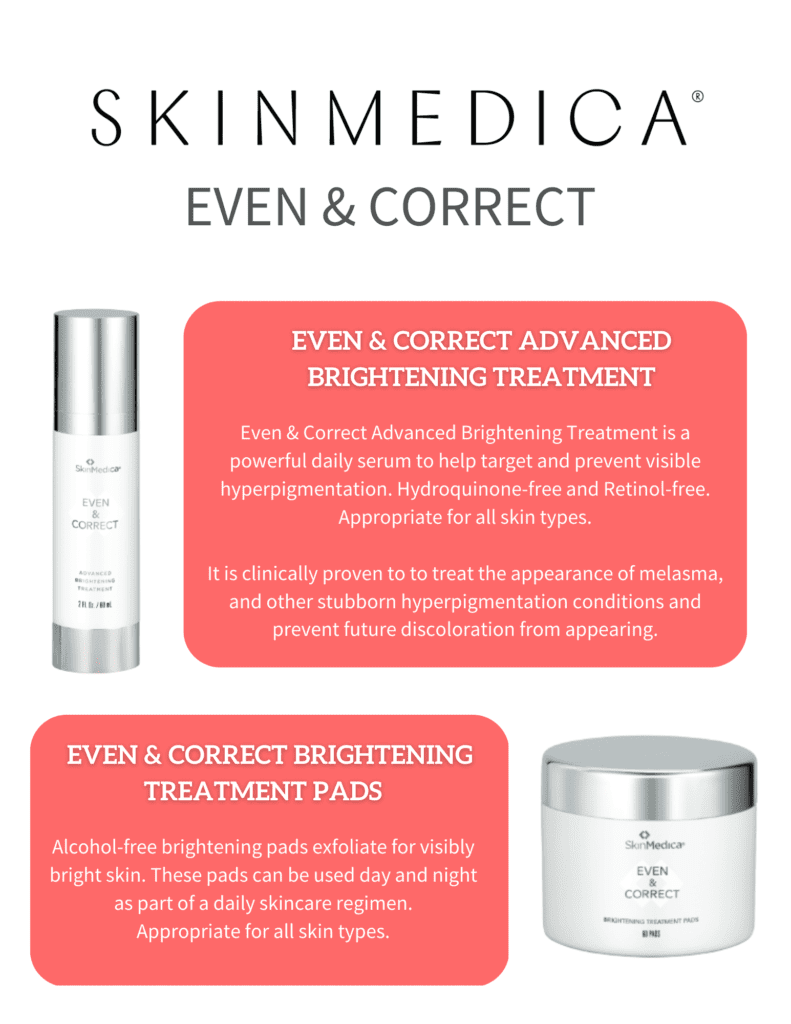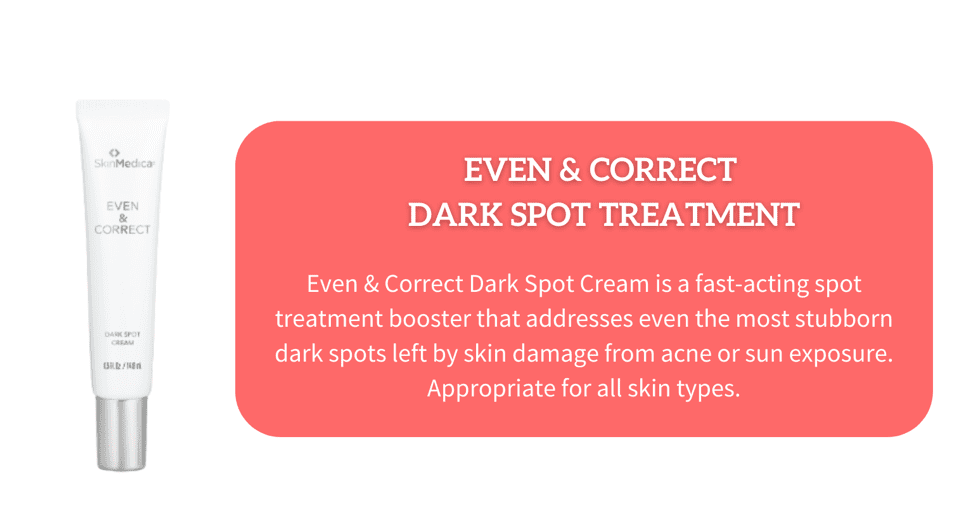 The Benefits of DiamondGlow™ & Even & Correct
Take your Even & Correct results to the next level by combining it with in-office DiamondGlow™ treatments! The launch of the Even & Correct Collection has been coupled with a new DiamondGlow™ treatment that contains the Even & Correct Advanced Brightening Pro-Infusion Serum. This patented serum contains LTN Complex™, glycolic acid and phytic acid, which all work together to promote skin renewal and reduce hyperpigmentation and overall photodamage. After six treatments over twelve weeks—accompanied by daily use of SkinMedica® Even & Correct Advanced Brightening Treatment and Dark Spot Cream at home—patients in a clinical trial had a 40% mean improvement in hyperpigmentation, as measured by the Melasma Area Severity Index!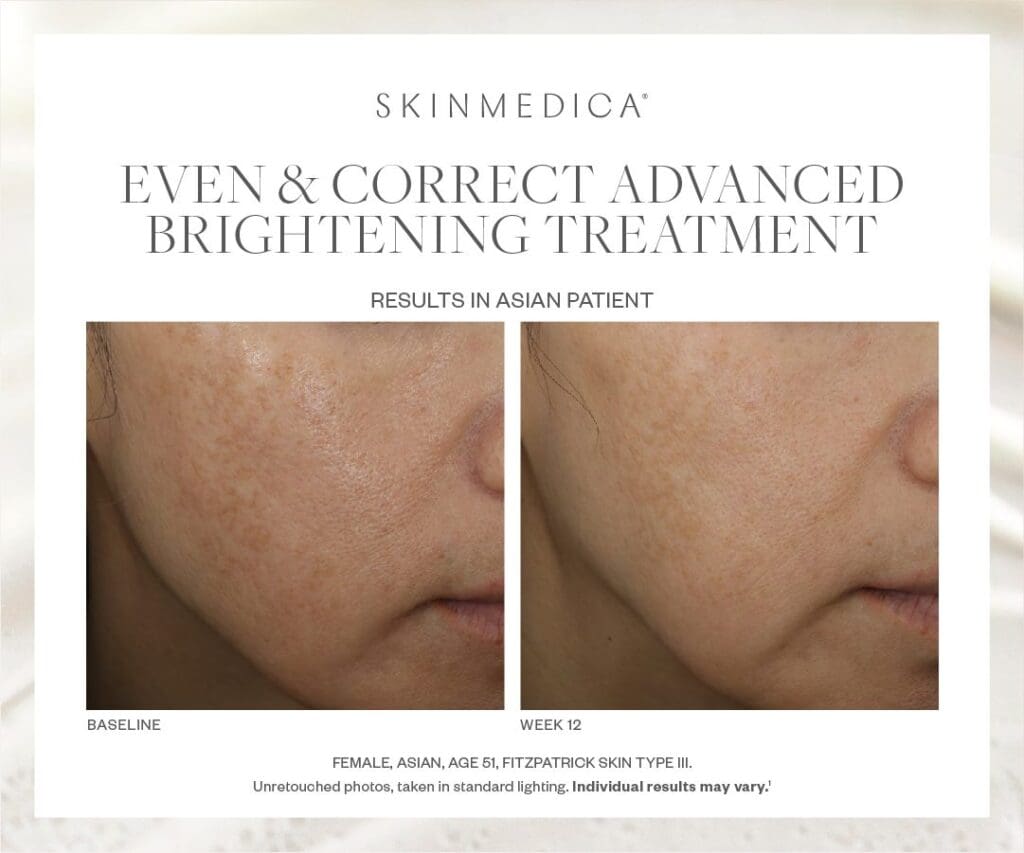 Are you ready for a brighter, more even skin tone? Stop into the Refinery Skin Clinic to learn more about Even & Correct, or SHOP HERE!