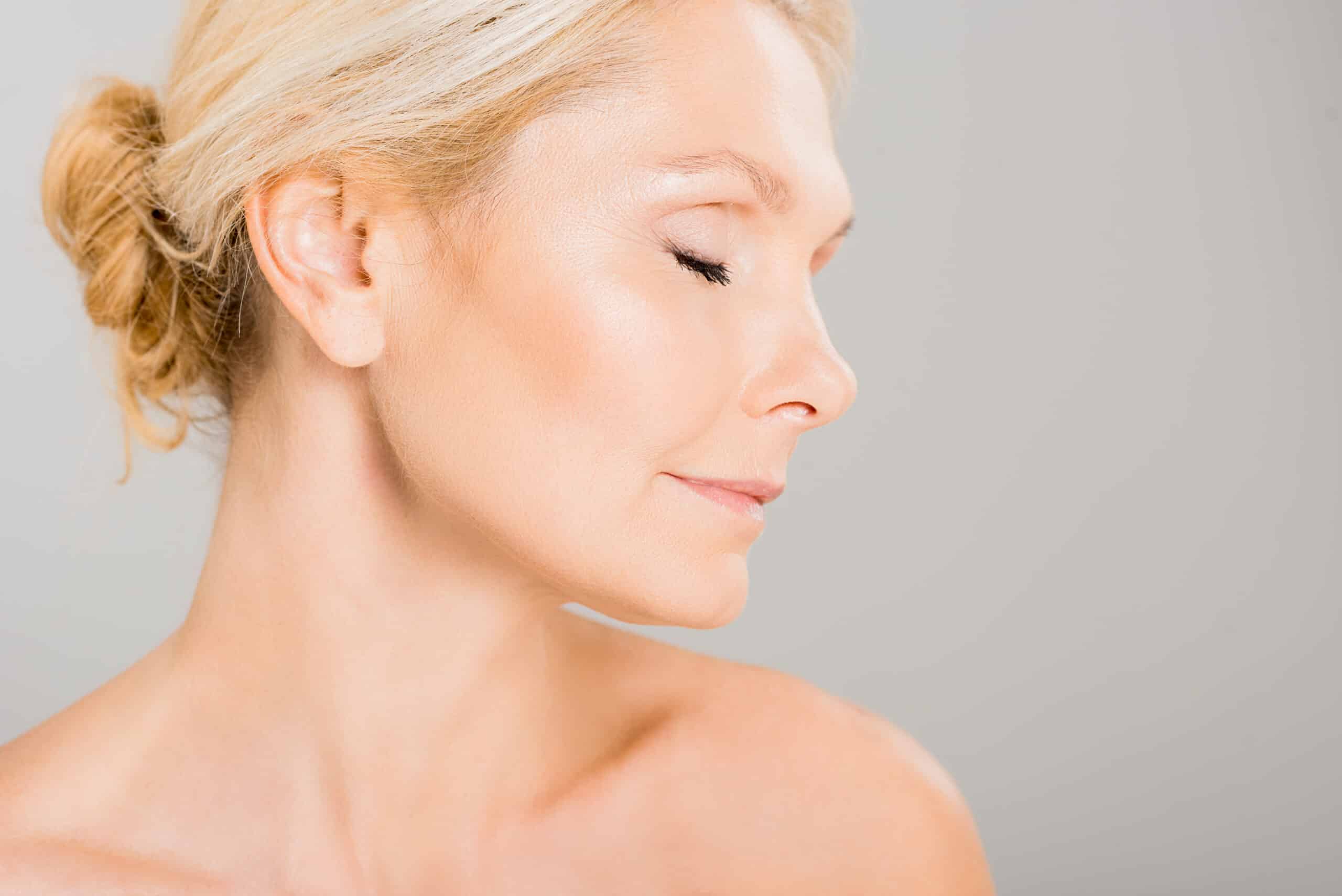 JUVÉDERM® Dermal Fillers
Smooth wrinkles, enhance your best features, and restore a more youthful-looking appearance with the JUVÉDERM® Collection of dermal fillers.
As we age, our skin's rate of collagen and elastin production begins to decrease. These are two vital building blocks of skin that help keep it smooth, lifted, and supported. As a result, we may begin to notice more wrinkles and sagging skin, especially around the jawline. Dermal fillers address these changes by restoring volume and support to the skin to smooth wrinkles, add definition and contour, and defy gravity!
The benefits of dermal fillers extend far beyond improving the appearance of wrinkles. They can also be used to achieve an ideal balance between the features of your face, like the nose, lips and chin, to create a gorgeous profile. Fillers can add beautiful definition and contour to your jawline. They can also make you appear brighter and refreshed by adding volume to deep undereye hollows and temples. And, let's not forget, dermal fillers can "plump up the volume" and give you the lips you've always dreamed of!
Refinery Skin Clinic is proud to offer the entire JUVÉDERM® Collection of fillers. These six versatile and innovative hyaluronic acid (HA) fillers are specifically designed for different areas of the face to deliver natural-looking, long-lasting volume and results! Enhance your lips, cheeks, under eyes, chin, jawline, and more with results that last up to two years!
JUVÉDERM® dermal filler treatments at Refinery Skin Clinic are only administered by experienced, fully licensed registered nurses. As a faculty member of the Allergan Medical Institute (AMI), Refinery Skin Clinic owner, Rebecca Suess, RN, BSN, CANS, CPSN, ISPAN-F, is also a national trainer for JUVÉDERM® and travels throughout the United States to educate and instruct other providers.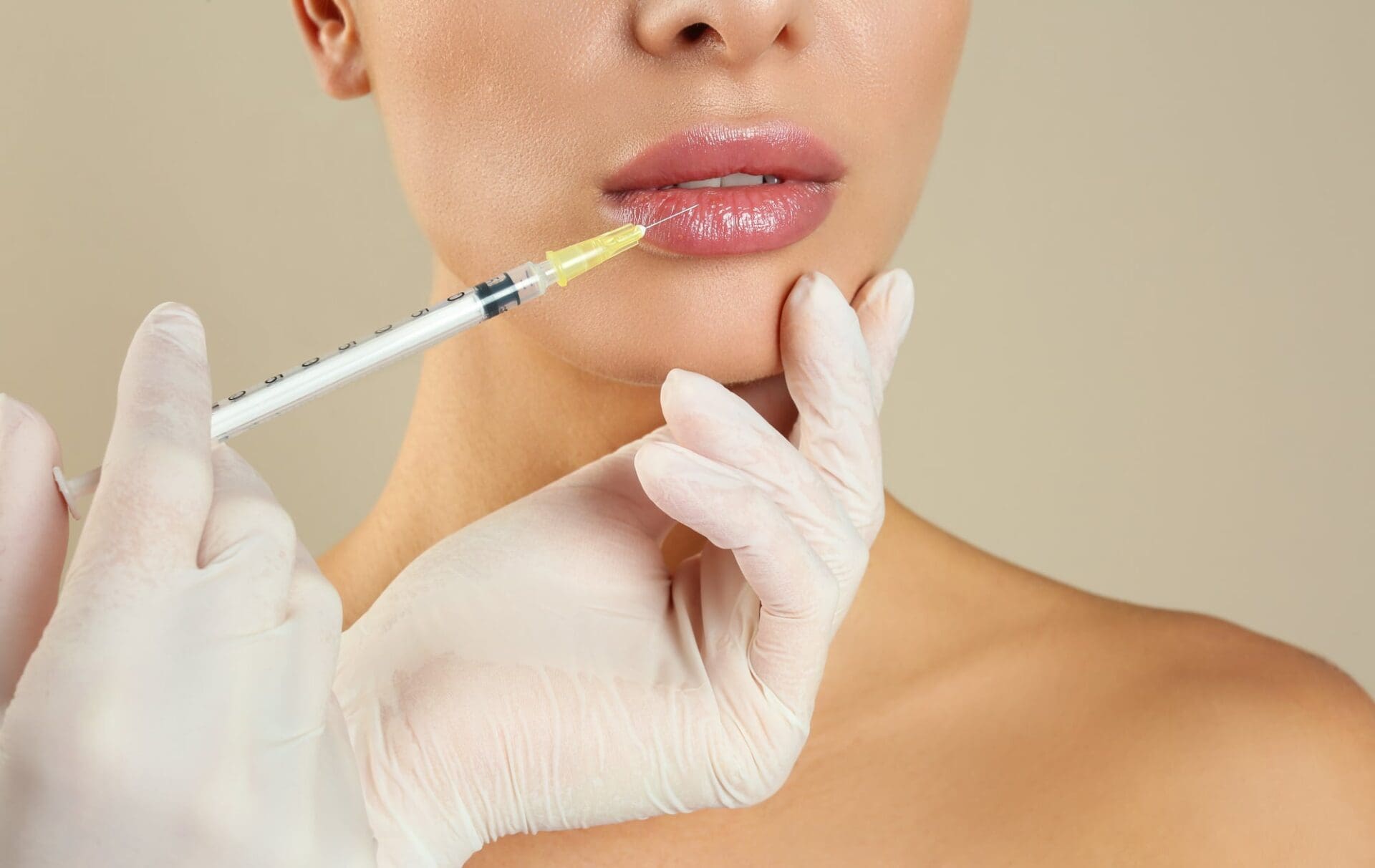 THE RESULTS
You will leave your JUVÉDERM® dermal filler appointment with plumper lips, smoother skin, more lifted cheeks, a more contoured jawline, or ALL OF THE ABOVE! Although you may see a difference immediately after treatment, do know that your final result is apparent one month after your treatment, once the HA has had time to integrate with your skin. Depending on the filler(s) you and your provider select, expect your results to last between eight months and two years. Results may be extended if multiple syringes of filler were injected during one appointment, if BOTOX® Cosmetic was also administered, and if you are currently using a comprehensive, physician-grade skincare regimen, like SkinMedica®. Our Injection Specialists highly recommend TNS® Advanced+ Serum and HA5® Rejuvenating Hydrator to maintain, enhance, and prolong your JUVÉDERM® dermal filler results.
Ready to Refine Your Image?
OUR FULL-FACE APPROACH
At Refinery Skin Clinic, we believe in a unique "treat-to-complete" approach to facial rejuvenation with dermal fillers because we know treating the face as a whole gives our clients more natural-looking, and superior results. This treatment style is based on outcomes rather than the amount of product used and is for clients wishing to achieve visibly significant, complete results in a single appointment.
During this appointment, a thorough analysis of your face will be completed with measurements to discern where better balance might be achieved. Then, multiple syringes of filler from the JUVÉDERM® Collection are utilized to balance and enhance your facial features. This approach is far more impactful than treating with one or two syringes of filler at appointments throughout the year. Leave 100% satisfied with results that last up to two years! Stay tuned for our new Infinite Results Dermal Filler Membership!
You talk – we listen! During your consultation, we want to hear all your concerns and goals for your appearance. We'll identify the exact dermal filler strategy to help you address and achieve them.
During this consultation step, your provider will take your facial measurements to see how close they compare to the Golden or Phi Ratio. This ratio is the ideal measurement between facial features that results in a more visually balanced and attractive face. Dermal fillers can be used to optimize this balance!
Your provider will now consider your unique goals and facial measurements as she rejuvenates your face with specific fillers from the JUVÉDERM® Collection. This may include the under eyes, cheeks, temples, lips, mouth area, chin, and jawline. The goal is to restore optimal balance, enhance your best features, and achieve a fresher, more vibrant-looking YOU!
Now it's time to protect your investment and maintain your results! Your provider will map out a plan of quarterly treatments with BOTOX® Cosmetic and an annual/bi-annual dermal filler maintenance strategy. This step will ensure you look continuously youthful and fresh throughout the year! Our Injection Specialists highly recommend TNS® Advanced+ Serum and HA5® Rejuvenating Hydrator to maintain, enhance, and prolong your JUVÉDERM® dermal filler results.
THE PRICING
During your initial consultation, your Injection Specialist will discuss which dermal fillers best suit your needs and goals.
Juvederm®
Juvederm® Ultra XC
Juvederm® Ultra Plus XC
Pricing: $660.00
Juvederm® Volbella® XC 1.0ML
Pricing: $770.00
Juvederm® Vollure® XC
Pricing: $770.00
Juvederm® Voluma® XC
Pricing: $1,045.00
Juvederm® Volux® XC
Pricing: $1,100.00
Skinvive™ by Juvederm®
Pricing: Starting at $650.00
WAYS TO SAVE
It's easy to save on the JUVÉDERM® Collection® by joining the Allē Rewards program!
Earn points with each treatment or product you purchase from the Allergan Aesthetics portfolio, including JUVÉDERM®, BOTOX® Cosmetic, CoolSculpting®, DiamondGlow™, and SkinMedica® with the Allē Rewards program. You can even earn points on non-Allergan services like laser resurfacing and SkinPen® Microneedling! The points you earn can be applied as cash discounts towards future treatments from the Allergan Aesthetics family of products.
FINANCING
Many of our clients prefer the option of low monthly payments to the initial up-front cost of dermal fillers, especially if a Full-Face approach is recommended. We have partnered with two trusted and reputable financing providers to make this possible. Check them out below!