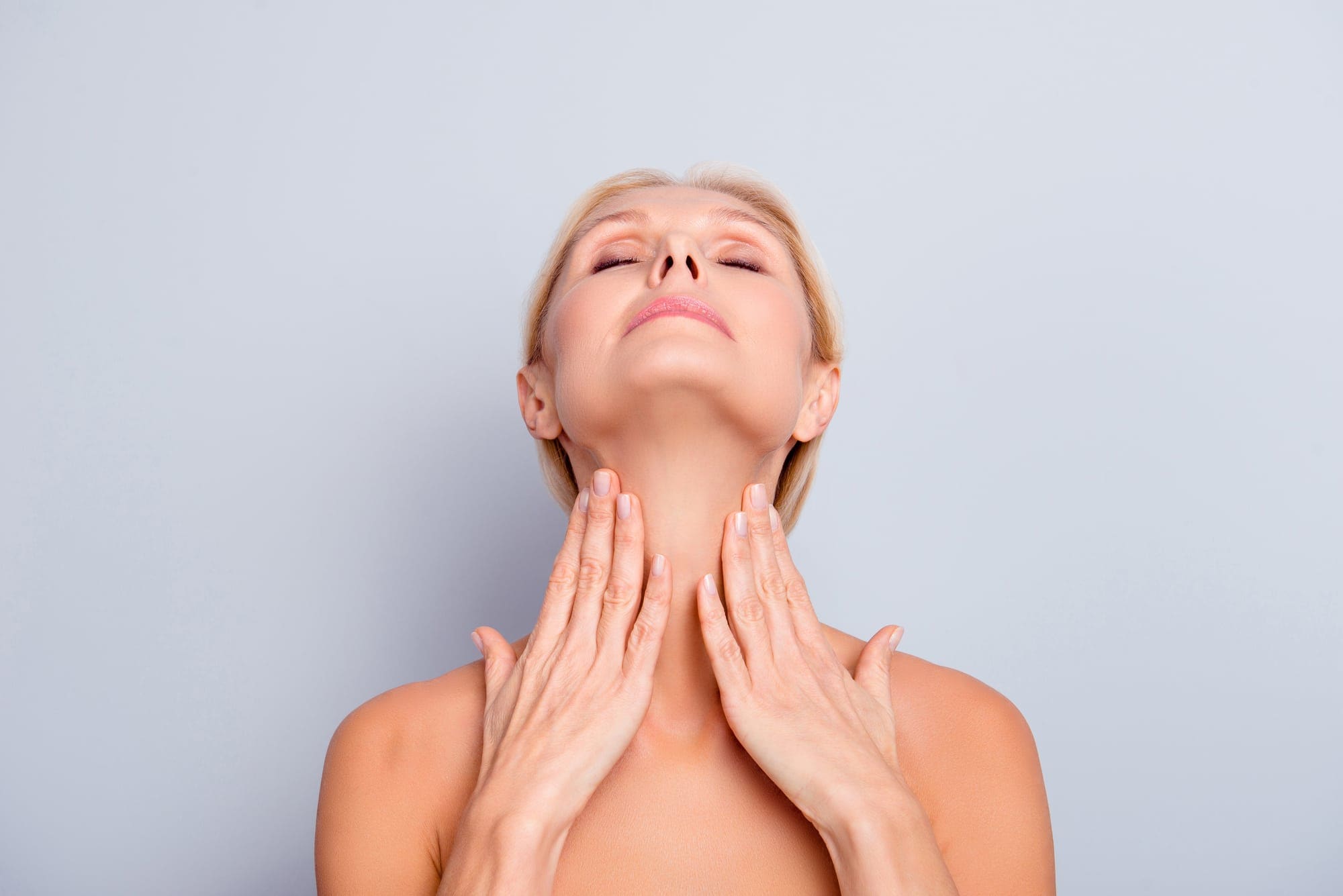 WHY SOFWAVE™?
Sofwave™ is FDA-cleared to lift the eyebrows and tighten the skin under the chin and on the neck. It is also FDA-cleared to smooth the appearance of cellulite!
If you'd like to see more lift to your brows, tighter skin on your neck, a more defined jawline, or a reduction in cellulite on your thighs, Sofwave™ may be your solution. Sofwave™ is a non-surgical tightening device that uses Synchronous Ultrasound Parallel Beam (SUPERB™) technology to safely generate heat below the skin's surface to stimulate collagen production and tighten existing collagen fibers. This dual action results in tighter and more lifted skin on the face and body.
Sofwave™ is FDA-cleared to lift the eyebrows & tighten lax skin of the neckline and submental tissue. (Under the chin) It rebuilds collagen to significantly reduce the appearance of fine lines and wrinkles on the face and neck, with 80% of clinical trial patients seeing improvements in 12 weeks. In addition, Sofwave™ was recently FDA-cleared to smooth the appearance of cellulite!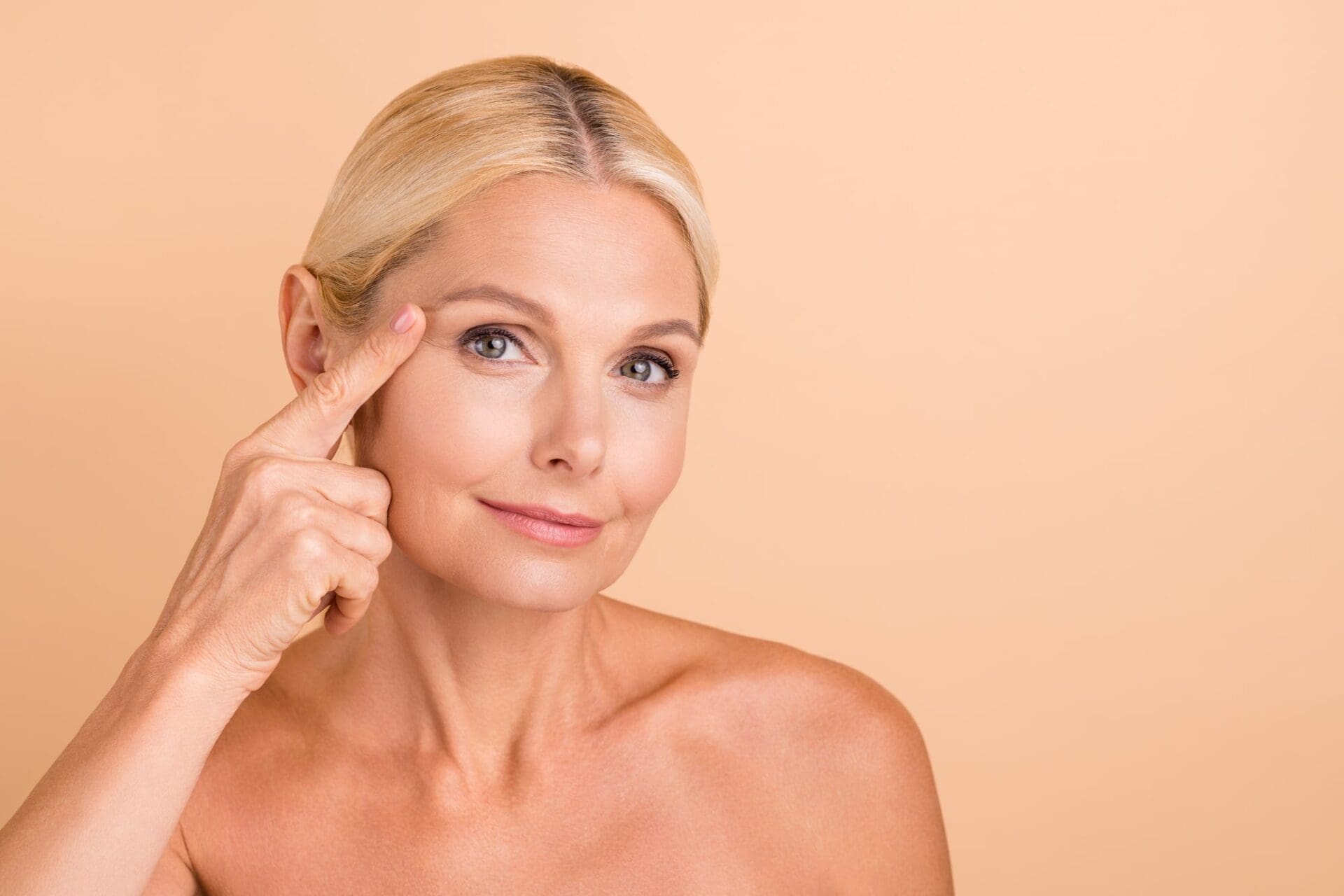 BENEFITS OF SOFWAVE™
Clinically proven technology
Safe and effective
Non-invasive
Safe on all skin types and colors
Reduces fine lines and wrinkles on the face and neck
Lifts eyebrows to restore a more refreshed, youthful appearance
Improves laxity of skin under the chin and on the neck
Quick, tolerable procedure (35-45 minute actual treatment time)
Significant improvement in the appearance of cellulite
Only 1-2 treatments are typically needed (depending on the degree of sagging in the skin)
Results seen as soon as 6 weeks with maximum benefit at 12 weeks
High rate of patient satisfaction
No downtime!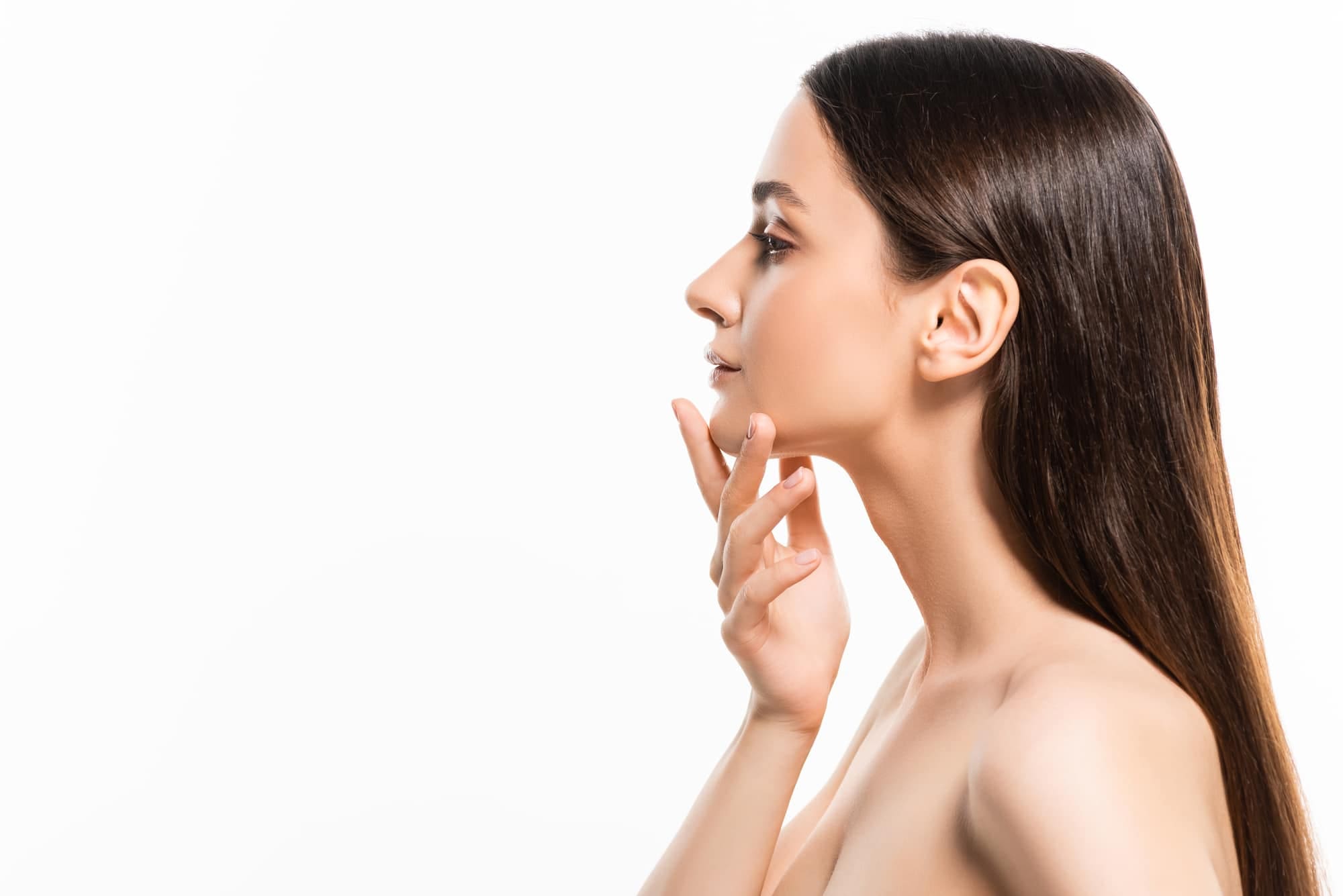 THE RESULTS
Sofwave™ tightens and smooths skin and restores a more youthful-looking face and neck with results that last up to two years!
Immediately following Sofwave™, your skin will appear flushed for a few hours after your appointment. There is no downtime associated with Sofwave™ – you can immediately return to your normal daily activities, as well as using makeup and skincare. Although you may see tighter, smoother skin in as little as six weeks, expect continued changes and improvements for up to 12 weeks. Sofwave™ works by stimulating collagen production and rebuilding the collagen matrix in your skin. Be patient! This biological process takes time.
Our providers strongly recommend using three products with Sofwave® to accelerate, enhance, and maintain your results. If you are having Sofwave® performed on your face and neck, SkinMedica's TNS® Advanced+ Serum and Neck Correct Cream can help take your results further by firming and tightening the skin of the face, jawline, neck, and décolleté. SkinMedica's Firm & Tone Body Lotion is a must for anyone receiving Sofwave® for the improvement of cellulite. It not only smooths and tightens the skin on the thighs over time but also helps improve the tone and resiliency of this skin.
Most clients only need one treatment to improve their skin quality significantly with Sofwave™. If the degree of wrinkles, sagging skin, or cellulite is more prominent before Sofwave™, two treatments may be recommended to meet your desired outcome. Your provider will inform you if they believe you are a more appropriate candidate for facial plastic surgery at your initial consultation. In this case, Refinery Skin Clinic can refer you to our medical director and double board-certified ENT/Facial Plastic Surgeon, Dr. Christopher Tolan of Midwest Facial Plastic Surgery.
Ready to Refine Your Image?
THE PRICING
Sofwave™ Brow Lift
Pricing: $1,500.00
Sofwave™ Full Face + Neck
Pricing: $2,500.00
Sofwave™ Lower Face + Neck
Pricing: $1,700.00
Sofwave™ Cellulite
Pricing: Starting at $4,000.00 (includes recommended two treatments)