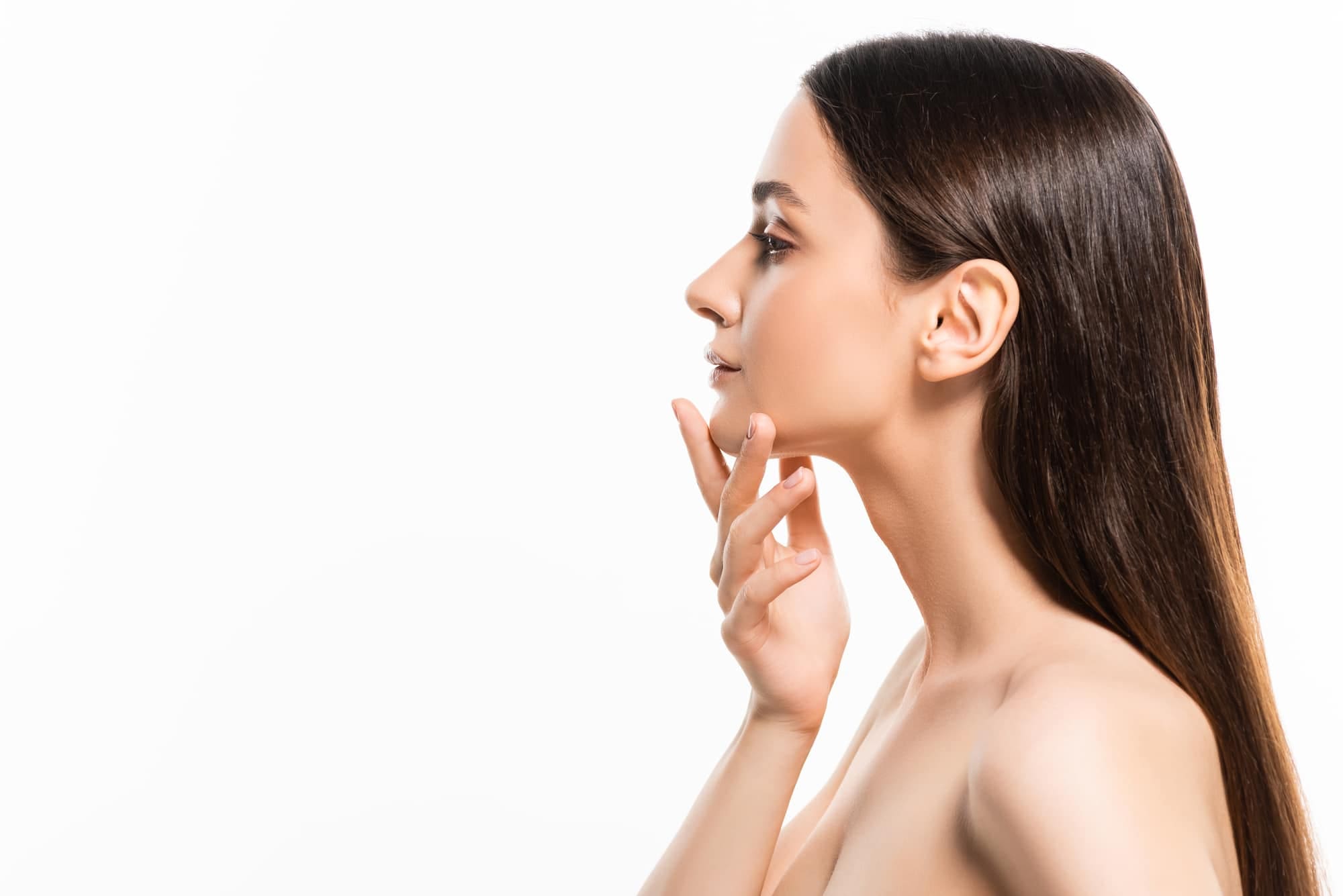 WHY KYBELLA®?
Ditch your double chin, reduce bra fat, and sculpt your knees with KYBELLA®.
A double chin (submental fullness), whether caused by genetics, aging, or weight gain, can make you look heavier and older than you actually are. To make matters worse, fat in this area is universally hard to lose, no matter how much you diet and exercise. KYBELLA® is the first non-surgical, FDA-approved injectable treatment to diminish fat and help re-contour your jawline and profile.
The active ingredient in KYBELLA® is synthetic deoxycholic acid. Deoxycholic acid is a naturally occurring molecule in the body that aids in the breakdown and absorption of dietary fat. When injected into the fat beneath the chin, KYBELLA® destroys fat cells, resulting in a noticeable reduction in fullness. Once destroyed, these cells can no longer store or accumulate fat, so further treatment is not expected once you reach your desired aesthetic goal.
KYBELLA® is frequently used off-label to contour and reduce fat in smaller areas of the body as well! It is very effective at shrinking and smoothing the stubborn pockets of fat that push out from a bra in front of the underarms. KYBELLA® can also be used to reduce small bulges of fat above the knees to add definition and contour.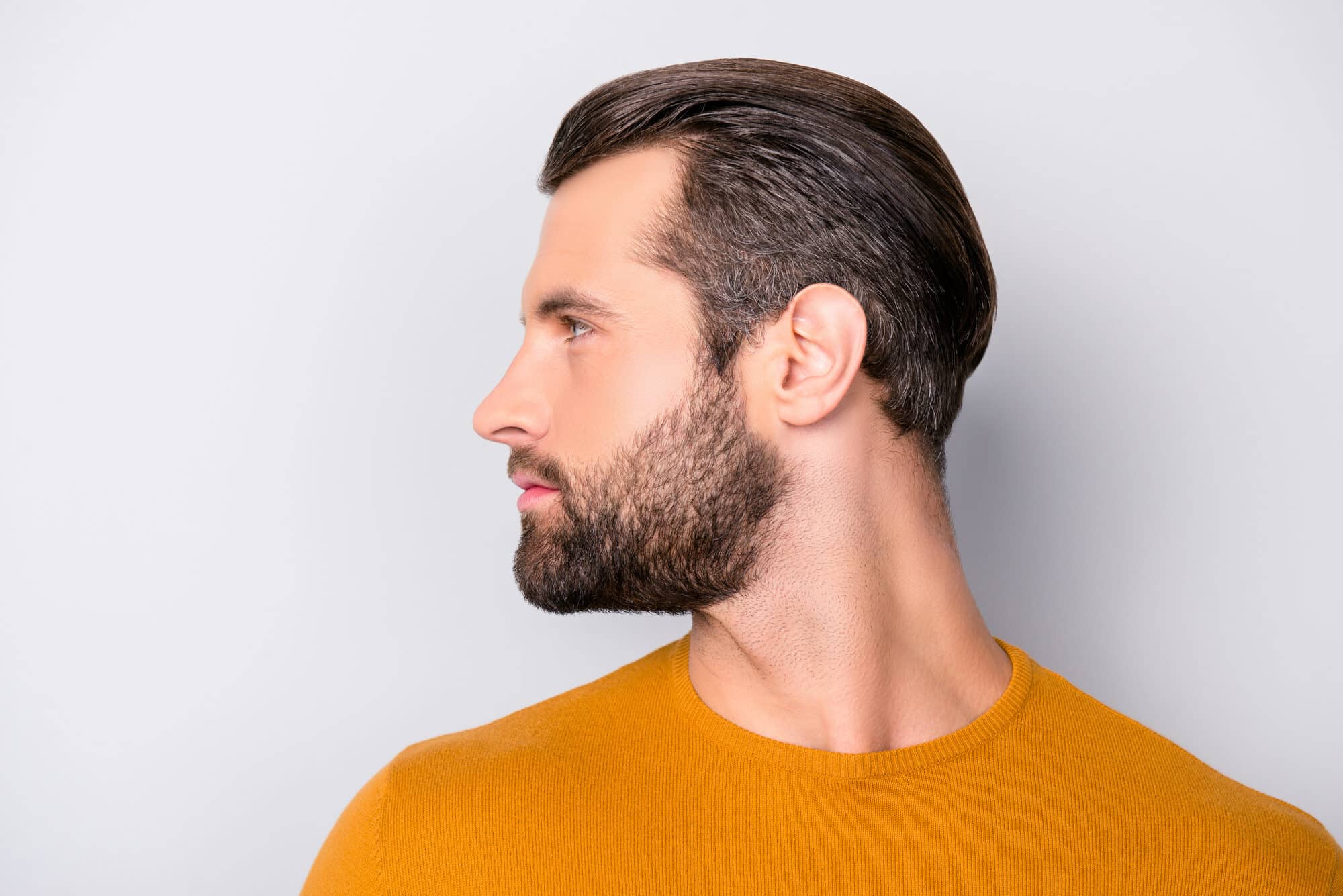 THE RESULTS
Enjoy long-lasting, permanent results with KYBELLA®
Following KYBELLA®, you may notice a feeling of fullness and swelling in the treatment area. Mild numbness, redness, and tenderness are also normal symptoms for up to two weeks after treatment. Bruising may also occur. As always, we recommend you discuss your social calendar with your provider when scheduling your appointments.
Results don't happen overnight with KYBELLA®. In fact, your chin and neck may initially appear fuller than when you started for a week or two due to swelling. However, much is happening in the weeks following your treatment. The deoxycholic acid in KYBELLA® is breaking down fat cells, which your lymphatic system safely clears away. As this process continues, tissue in the treatment area tightens and retracts. Be patient! This process is progressive, but the results are permanent! Most clients begin to see results eight weeks after their first KYBELLA® treatment. Maximum results present three months after your last treatment.
Your KYBELLA® results may be enhanced further with the addition of JUVÉDERM® VOLUMA® XC in the chin to build out projection and balance your facial features, as well as JUVÉDERM® VOLUX® XC along the jawline to add contour and definition. The combination of these three injectables can significantly transform your lower face and profile! Your Injection Specialist will discuss these options and whether they think you may benefit from them at your initial consultation.
Our Injection Specialists strongly recommend using two products with KYBELLA® to accelerate, enhance, and maintain your results. If you are having KYBELLA® performed in your chin and jawline, SkinMedica's Neck Correct Cream can help take your results further by firming and tightening the skin in this area. SkinMedica's Firm & Tone Body Lotion is a must for anyone receiving KYBELLA® above the knees. It not only smooths and tightens the skin in this area over time but also helps improve the skin's tone and resiliency.
Ready to Refine Your Image?
THE PRICING
Pricing for KYBELLA® varies significantly from client to client. Up to four treatments may be needed for complete correction, depending on the amount of fullness and fat in the area. Your Injection Specialist will recommend a personalized treatment plan during your initial consultation.
KYBELLA® Chin Treatment
Pricing: Starting at $2,000.00
KYBELLA® Bra Fat Treatment
Pricing: Starting at $2,000.00
KYBELLA® Knee Treatment
Pricing: Starting at $2,000.00
WAYS TO SAVE
Earn points with each KYBELLA® treatment and any product you purchase from the Allergan Aesthetics portfolio, including JUVÉDERM®, BOTOX® Cosmetic, DiamondGlow™, and SkinMedica® with the Allē Rewards program. The points you earn can be applied as cash discounts towards future treatments from the Allergan Aesthetics family of products.
Many of our clients prefer the option of low monthly payments to the initial up-front cost of KYBELLA®. We have partnered with two trusted and reputable financing providers to make this possible. Check them out below!