Acne can be crippling to anyone's self-confidence, but especially so for teenagers who are heading back to school and want to make a great first impression. Whether your teen battles with occasional breakouts or persistent acne that flares up throughout the month, the Refinery Skin Clinic has solutions to help clear their complexion quickly! We even offer treatments that can be used in conjunction with the prescriptions your dermatologist may have prescribed for your teenager. Here are some of our A+ acne solutions that banish breakouts and boost your teen's confidence for back to school!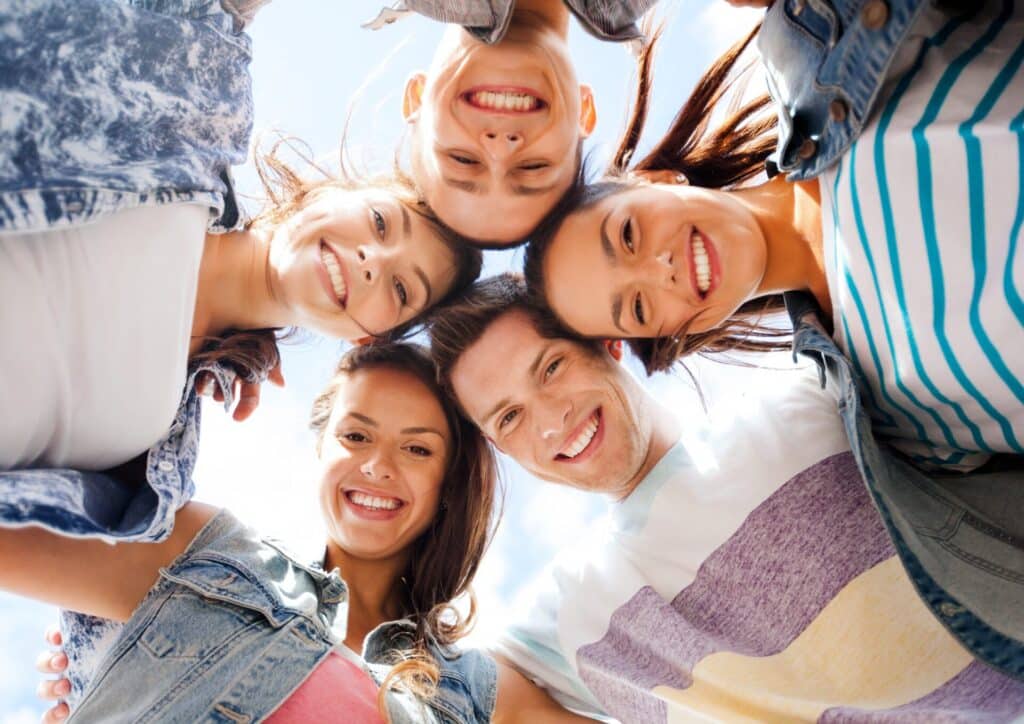 Obagi CLENZIderm MD® Acne Treatment System
Does your teen have a super busy schedule with after-school sports and activities? Even if they can't make it into the clinic for professional treatments, they can still improve their acne from the convenience of home with the proper physician-grade skincare! The Obagi CLENZIderm MD® system is a 3-step regimen formulated for acne-prone skin to help treat active acne and prevent future breakouts. It contains salicylic acid and benzoyl peroxide, two clinically-proven ingredients specifically formulated to target P. acnes, the bacteria that causes acne and resides deep within pores. With daily use, the CLENZIderm MD® System has proven to be highly effective in treating mild to moderate acne, preventing future breakouts, reducing acne scarring, and controlling excess oil production.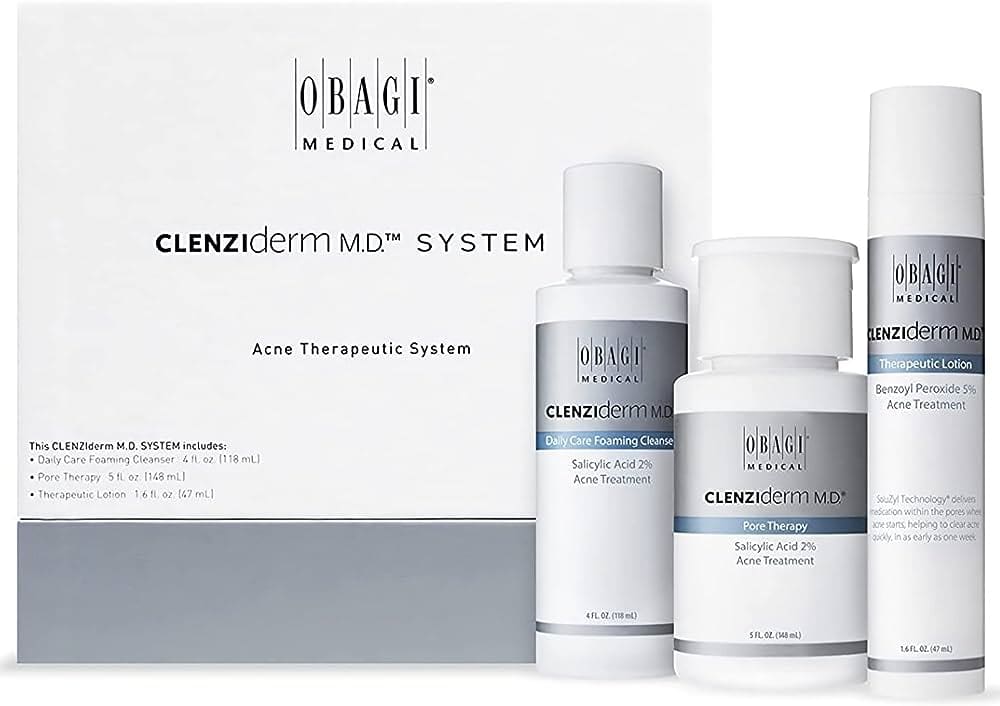 Customized Clinical Facials
There are several kinds of acne, ranging from inflamed pustules and nodules to blackheads and whiteheads. Scheduling regular clinical facials for your teen allows their Advanced Practice Esthetician to customize each treatment to exactly what their skin needs each month. Some facials may focus on destroying surface bacteria and extracting blackheads, while others may prioritize calming and soothing inflamed skin. Regardless of which type of acne your teen is battling, the professional-grade products and treatment therapies used in our clinical facials can help reduce your teen's acne and even prevent future breakouts!
Pore Clarifying DiamondGlow™ Facial Treatment
The Pore Clarifying DiamondGlow™ is a fast, effective, and customized DiamondGlow™ treatment that powerfully addresses the unique concerns of acne-prone skin. First, the diamond-encrusted tip of the DiamondGlow™ wand gently removes dead skin cell buildup that can impact pores and lead to breakouts. Next, gentle, vacuum-assisted extractions are performed to remove blackheads and excess oil and debris from pores. To finish, your teen's skin is infused with a SkinMedica® serum customized with active acne-clearing ingredients driven deep into pores to clear existing acne and prevent future acne from forming!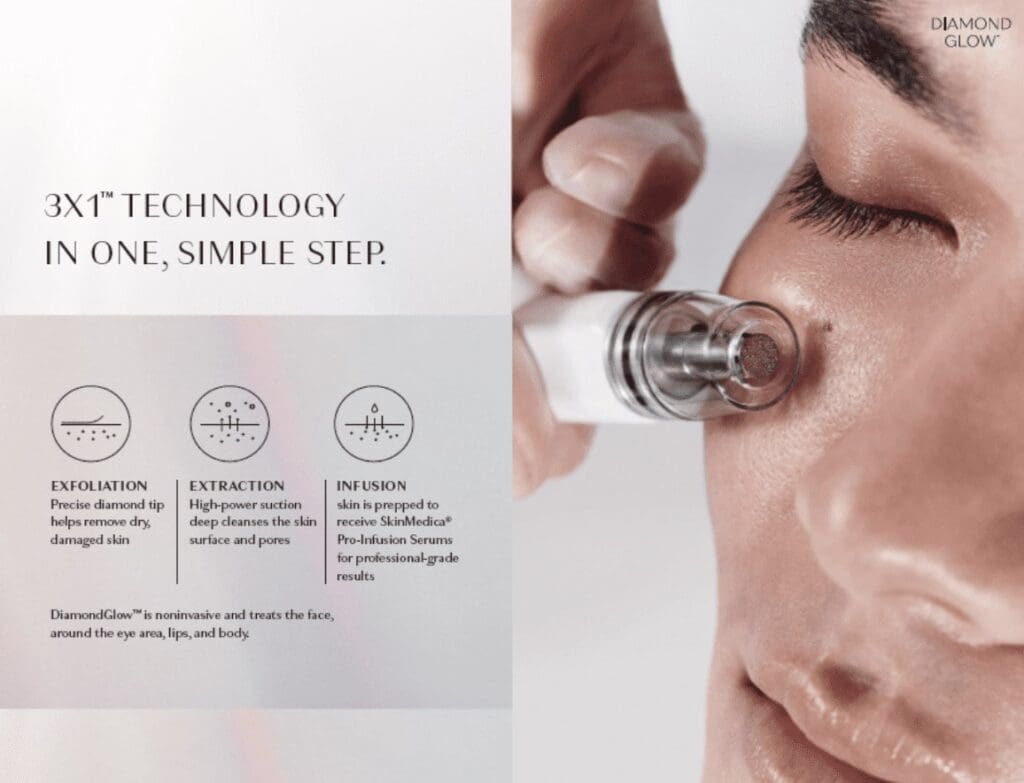 The VI PEEL®
Many teens suffer from acne on the face AND body, especially the back. Luckily, the VI PEEL® is safe and effective for both! This multi-faceted treatment combats acne's many triggers and symptoms, from dead skin cells and excessive oiliness to clogged pores and all types of blemishes. The VI PEEL® sweeps away skin cells known to clog pores, clears out oil and debris trapped deep within the pores, eliminates p. acnes bacteria, and balances skin for fewer breakouts and a smoother texture. It is appropriate for acne on the face, neck, chest, and back, where many teens, especially those in sports, experience persistent acne.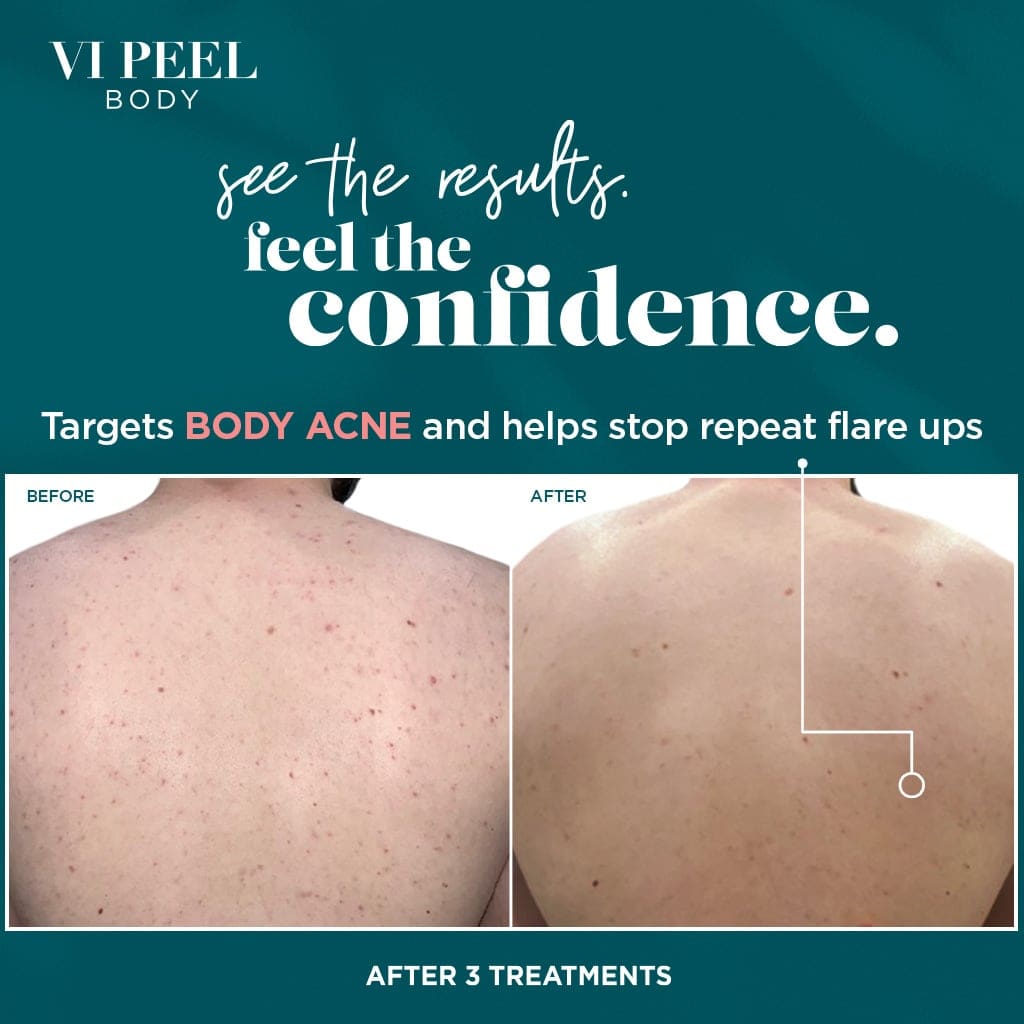 Boost your teen's back-to-school confidence by helping them clear their complexion! Schedule a complimentary consultation with you, your teen, and a Refinery Skin Clinic Advanced Practice Esthetician by calling (952) 479-0603 or texting (952) 295-4681 today!