Dermal filler is an investment. As with any investment, it should be protected and cared for, especially if you want to extend the time to enjoy your results! To do so, you must appreciate the strong correlation between how diligently you care for your skin and the duration of your results from dermal filler, laser treatments, and even facial plastic surgery. Having any of these procedures performed while not using a customized physician-grade skincare regimen is like having your teeth cleaned at the dentist twice a year and expecting excellent dental health when all you eat is candy in between your appointments. You need to do your "home" work in between appointments. When it comes to dermal fillers, that means using great products at home that will not only enhance your filler results but also extend them! Here are your Refinery Skin Clinic Injection Specialists' favorite "power products" to make your JUVÉDERM® fillers last longer.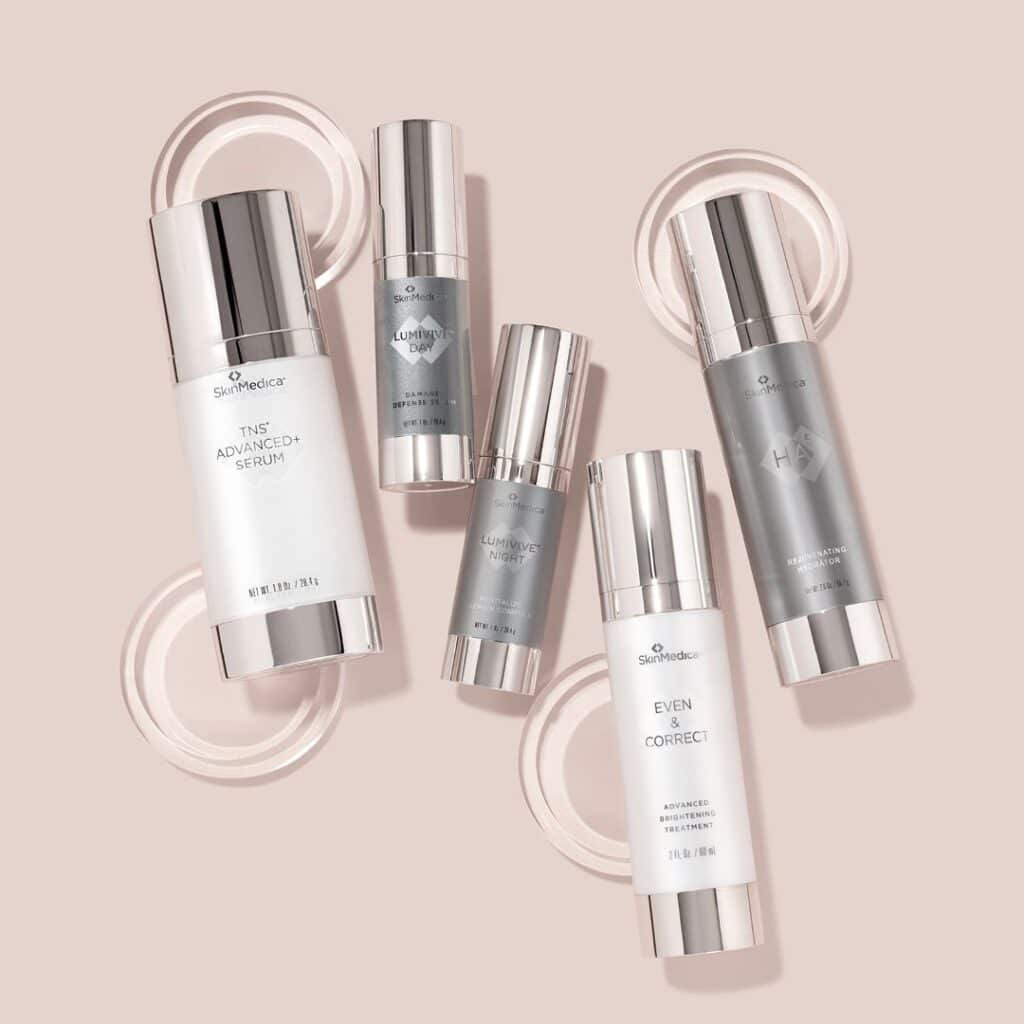 Lip Filler + SkinMedica® HA5® Smooth & Plump Lip System
If you've just scored the lips of your dreams with JUVÉDERM® ULTRA XC or VOLBELLA® XC, you need to protect your pout! It's easy with SkinMedica's two-step lip system. Not only does it soften and smooth flakey, rough lips, but it also hydrates and plumps with five different kinds of hyaluronic acid. This moisture-boosting blend instantly hydrates lips and conditions lips to hold more hydration the longer you use it. The system also softens fine lines that feather away from the lip line to keep the border of the lips firm and defined. 90% of patients reported that their lips felt naturally plumper four weeks after using HA5® Smooth & Plump Lip System, regardless of whether they had filler!
CLICK HERE to purchase the HA5® Smooth & Plump Lip System.
Undereye Filler + SkinMedica® Instant Bright Eye Cream
JUVÉDERM® VOLBELLA® XC is fantastic at refreshing your undereye area. It restores volume to deep, undereye hollows, smooths fine lines, and dispels dark circles. But, if your undereye skin is dry and crepey, your results may not be able to shine. That's why our Injection Specialists love coupling undereye filler with SkinMedica's Instant Bright Eye Cream. It pulls star ingredients from Lytera® 2.0 Pigment Correcting Serum to lighten dark undereye circles and gives delicate undereye skin a major moisture boost with five different kinds of hyaluronic acid (HA).
CLICK HERE to purchase Instant Bright Eye Cream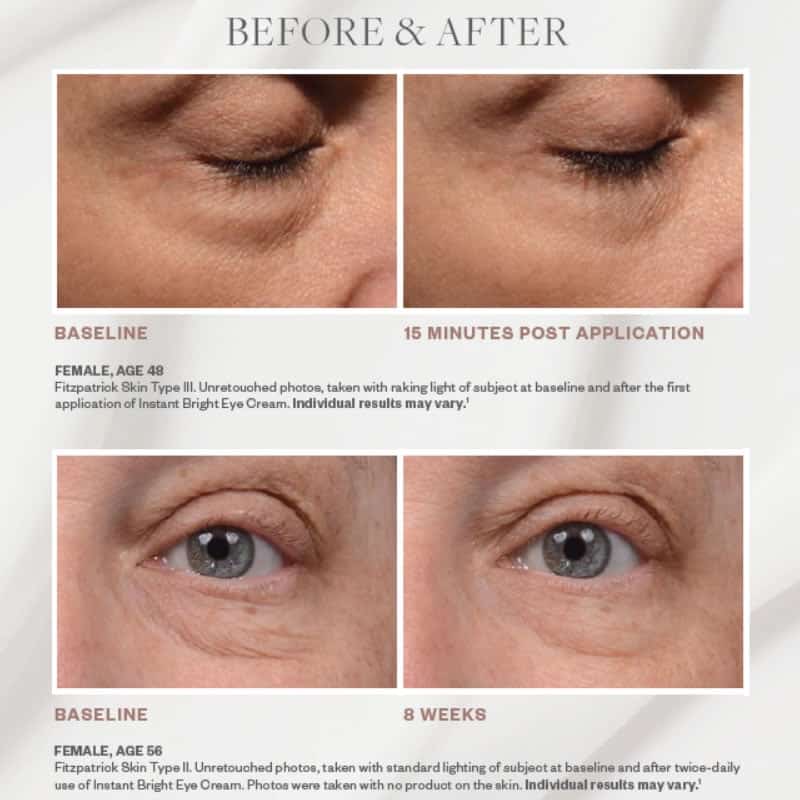 Cheek Filler + SkinMedica® TNS® Advanced+ Serum & HA5® Rejuvenating Hydrator
The midface area is especially prone to sagging and volume loss as we age due to collagen depletion. In addition, the texture of this skin may appear crepey because our rate of hyaluronic acid production has decreased, making our skin thirsty and dry. JUVÉDERM® VOLUMA® XC is the gold-standard dermal filler for the cheeks and midface due to its ability to restore volume, support, and subtle lift, but it can't improve the skin's surface texture. That's where our Injection Specialists' favorite product duo comes in!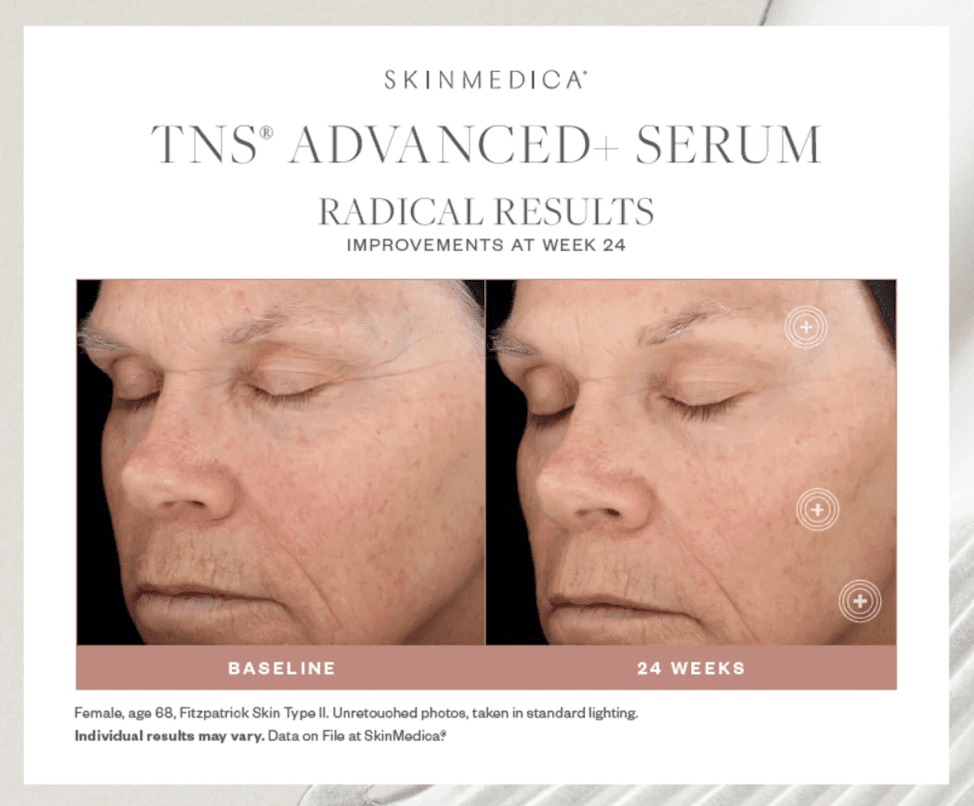 The combination of SkinMedica's TNS® Advanced+ Serum & HA5® Rejuvenating Hydrator with cheek filler can transform the midface! At a deeper level, VOLUMA® restores fullness, lift, and contour to the cheeks. Within the dermis, TNS® Advanced+ Serum's powerful growth factors boost collagen and elastin production to firm the skin. And, at the skin's surface, HA5® Rejuvenating Hydrator instantly quenches and smooths skin with five different forms of hyaluronic acid. These two products dramatically improve your skin's health and condition to enhance and prolong your VOLUMA® results!
CLICK HERE to purchase TNS® Advanced+ Serum
CLICK HERE to purchase HA5® Rejuvenating Hydrator
Jawline Filler + SkinMedica® Neck Correct Cream
If you want to improve the contour and definition of your jawline, you probably ALSO want to ensure that your neckline is as smooth and firm as it can be! That's why JUVÉDERM® VOLUX® XC and SkinMedica's Neck Correct Cream are the "neck's best thing!" Neck Correct is a powerful, effective serum designed to prevent and address the visible signs of neck aging. It is clinically proven to visibly lift, firm, and smooth the skin in this delicate area.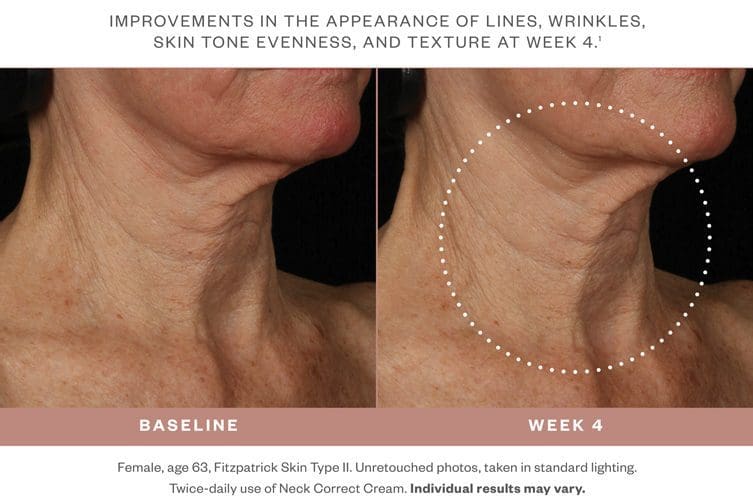 After VOLUX® has been used to add gorgeous definition and contour to every angle of your jawline, Neck Correct Cream goes to work with its powerful blend of peptides, microalgae, and mushroom extract to boost collagen and elastin production and visibly firm skin in as little as eight weeks. But the benefits don't end there. Neck Correct prolongs the results of VOLUX® by softening the contractions and straining of platysmal bands that pull down on the jawline with Paracress Extract. Together, all of these key ingredients are clinically proven to:
Firm and tighten the look of crepey skin on the neck
Prevent and reduce the look of sagging on the neck
Smooth deep lines and wrinkles on the neck
Reduce the appearance of dark spots on the décolleté and improve texture and tone
CLICK HERE to purchase Neck Correct Cream
So, the next time your Injection Specialist makes a skincare recommendation, know that it is not an upsell! She wants you to be able to enjoy your dermal filler results longer and achieve the healthiest, most beautiful skin possible because you deserve it! Schedule a complimentary consultation to discuss dermal fillers and/or skincare by calling (952) 479-0603, texting (952) 295-4681, or CLICKING HERE.