"Education is key. Ensuring that our clients understand how treatments work and why they are recommended is important to me. Knowledge is power, and the confidence it brings is a beautiful thing!"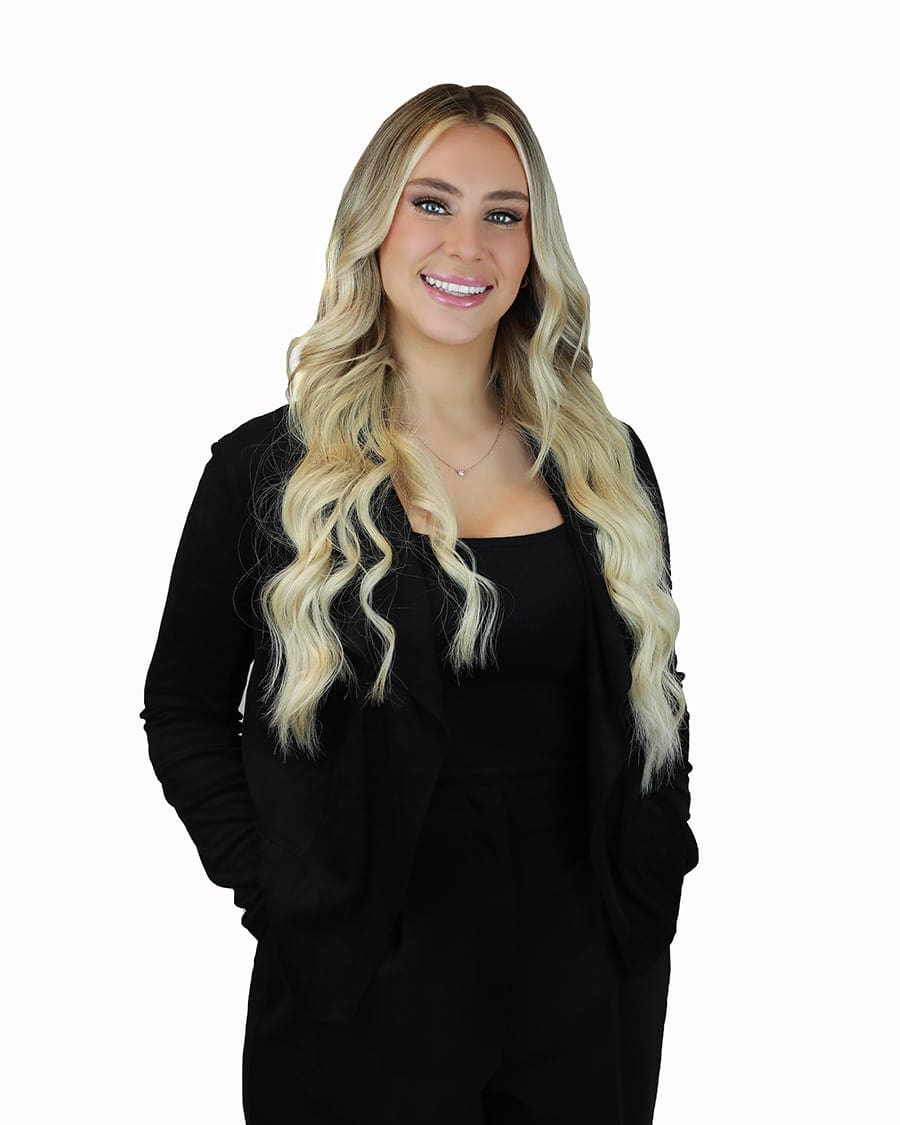 Credentials
Practice Manager
Bachelor of Arts in Graphic Design from Columbia College Chicago
Allergan Medical Institute (AMI) Accelerate Program Training
Allergan Medical Institute (AMI) Master Expert Series Training
ABOUT KAILYN
With years of experience acting as the Operations Manager of a prominent Plastic Surgery Clinic in Illinois, Kailyn brings a wealth of knowledge and leadership to her role as Refinery Skin Clinic's Practice Manager. After graduating from Columbia College in Chicago, Kailyn felt drawn to a career path that would allow her to help others. Her intrinsic passion for people eventually led her to the world of medical aesthetics. Kailyn was inspired by this industry's power to improve people's lives by making them feel more confident about their appearance. She loves participating in this journey and excels at building, managing, and motivating the teams that help our clients achieve their goals!
One of the things that Kailyn finds so exciting about the beauty and medical aesthetics industry is that it is ever-evolving. So many effective and innovative treatments and products are available to clients today whose results can be further magnified when talented and skilled providers deliver them. She feels honored to be a part of a business that facilitates opportunities for people to invest in themselves and values the importance of self-care.
Like her co-workers at Refinery Skin Clinic, Kailyn also believes in treating our clients like family. She wants everyone to feel welcome and comfortable when they enter our doors. Kailyn is proud to lead a group of some of the most talented providers in the Twin Cities who are also some of the warmest, most compassionate women she has ever worked with.
When she's not at Refinery Skin Clinic taking care of our clients or leading our team, Kailyn can be found enjoying the outdoors or checking out the newest restaurant in town. She also loves traveling. Kailyn and her family have been visiting Maui for decades to stay in a condo her grandfather purchased after being stationed there as a Marine in WWII!