"I am 100% driven by results! I educate my clients on every service and product I recommend so that they understand the role it plays in achieving their goals for their skin. I am constantly strategizing new ways to make treatments and products more effective for my clients and their outcomes. Nothing makes me happier than when we not only reach your skincare goals but exceed them!"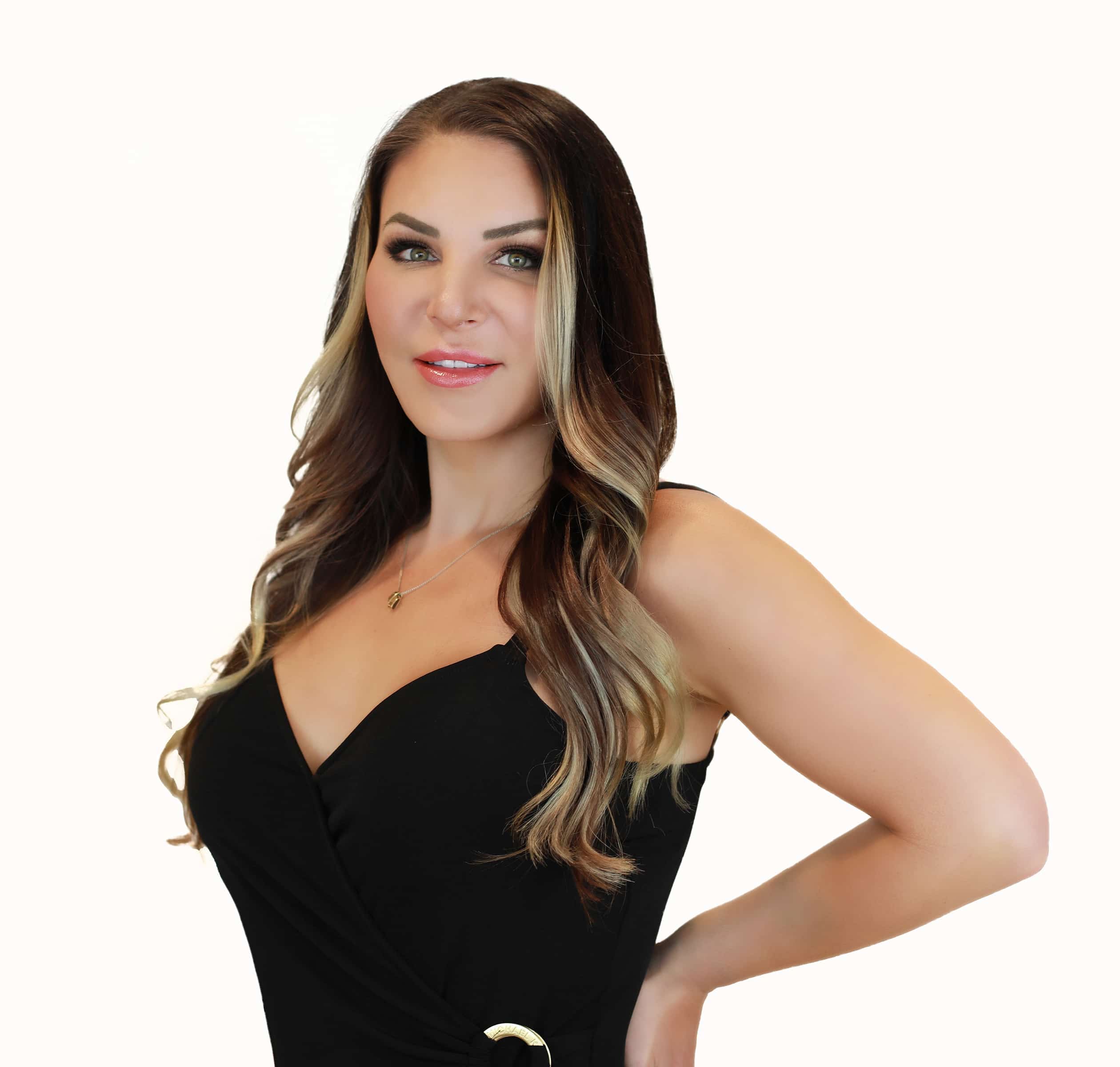 Credentials
Licensed Advanced Practice Esthetician (APE) since 2008
Certified Laser Technician (CLT)
Oncology Skincare Certified
Certified CoolSculpting® Provider
Sofwave™ Certified Provider
SkinPen® Microneedling Certified Provider
ABOUT KYLIE
Kylie understands how challenging problem skin can be to your self-esteem firsthand. After years of battling her own skin issues, she found herself drawn towards a career in aesthetics to better understand her own skin and also be able to use her knowledge to help others who were struggling. While in esthetics school, Kylie became especially interested in medical aesthetics. She saw this industry as a means to offer her future clients a broader, more effective range of treatment therapies and solutions.
After earning her initial license in esthetics, Kylie immediately continued to advance her education by attending courses to become a certified laser technician. With nearly two decades of experience under her belt, Kylie has since gained her Advanced Practice Esthetician license and has also served as an area trainer for a major aesthetic laser company.
When it comes to your skin, Kylie is all business. She is incredibly results-oriented and honest and enjoys constructing highly customized treatment and product regimens to ensure her clients see effective and timely improvements in their skin's condition and appearance. Kylie excels at combination therapies that harness the unique benefits of complementary services. For this reason, she loves treatment plans that combine multiple modalities, like SkinPen® Microneedling, laser skin treatments, and customized chemical peels, because she has seen incredible skin transformations when these therapies are used with physician-grade skincare regimens.
Kylie prioritizes education. She wants each client she works with to understand why she recommends something for your skin and how that treatment or product works. She loves the science of skincare and believes you are only getting the total value of your treatment or service with her if you are fully informed about your treatment plan.
Nothing makes Kylie happier than seeing her clients pleased with the improvement in their skin's appearance. Your skin success is her greatest motivator! She also firmly believes in working hard to achieve your goals and can often be heard telling clients that great skin doesn't happen by chance; it happens by appointment.
Outside of Refinery Skin Clinic, Kylie can be found spending weekends at the lake with her son and extended family. She also loves snowmobiling, traveling, exploring new destinations, and riding her beloved horses.