RE

LY ON

injection specialist
Rebecca Suess
"I believe an educated client is an empowered one. I take the time to make sure you have a full understanding of each treatment I recommend. I feel strongly about building lasting relationships that stem from a foundation of honesty and trust. I value a true partnership that respects your lifestyle and delivers natural-looking results that exceed your expectations. I relentlessly pursue advanced education that allows me to offer you the safest treatments administered with the highest level of skill."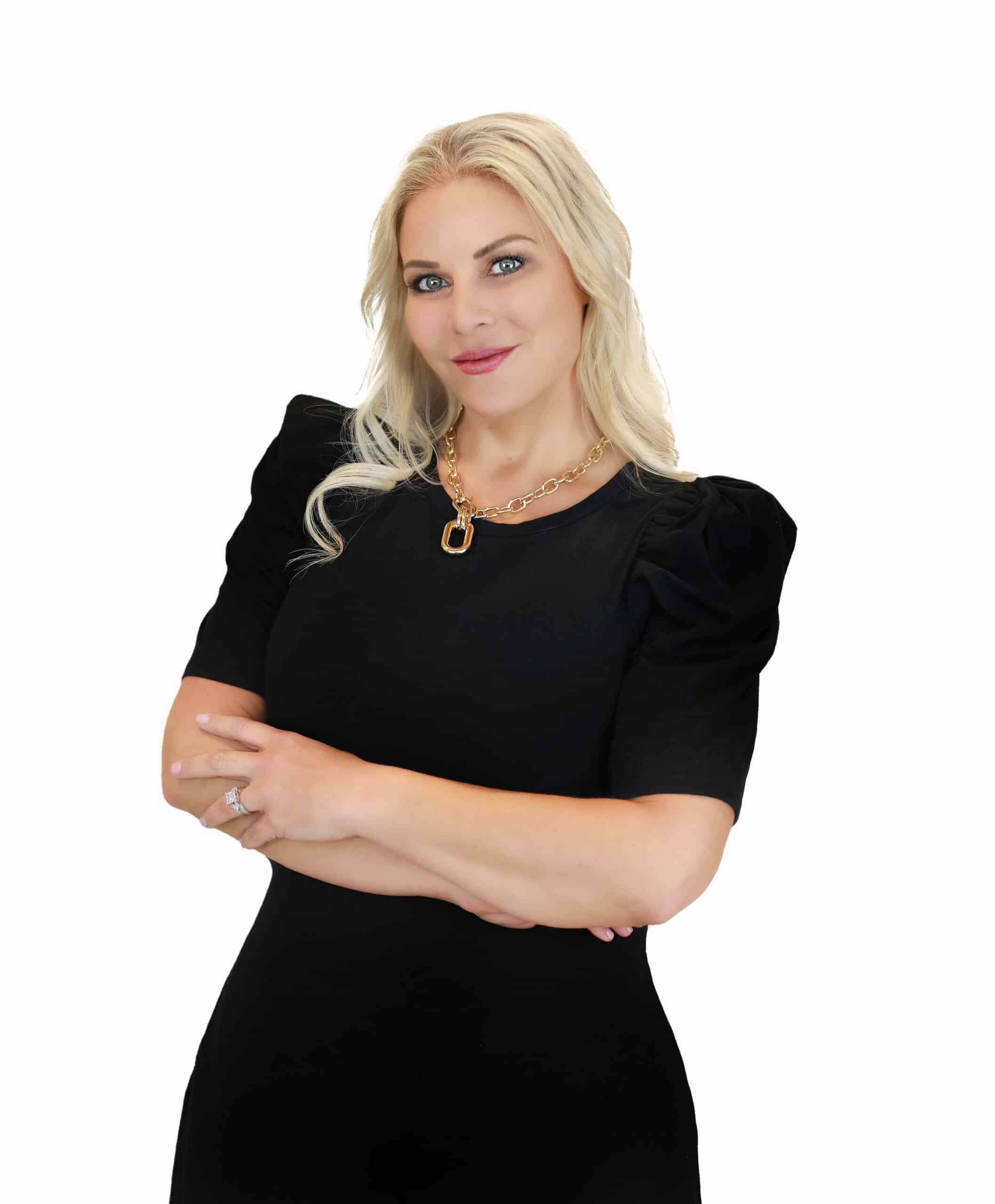 Credentials
Owner of The Refinery Skin Clinic
Owner of Rebecca Suess Aesthetics, LLC
Injection Specialist
Registered Nurse (RN) in Minnesota since 2010 & Wisconsin since 2013
Associate Degree Nursing (ADN) St. Catherine University 2010 – Dean's List
Bachelor of Science in Nursing (BSN) from St. Catherine University 2019 – Dean's List
Master of Science in Nursing (MSN) in Adult and Geriatric Primary Care Nurse Practitioner (AGPCNP) Walden University (Expected Completion in 2024)
Sigma Theta Tau International Honor Society Walden University since 2021
Allergan Medical Institute (AMI) Faculty Member & Trainer since 2017
Allergan Medical Institute (AMI) Speaker Bureau for SkinMedica® since 2022
President-Elect of the International Society of Plastic Aesthetic Nurses (ISPAN) 2023-Present
Member of the International Society of Plastic & Aesthetic Nurses (ISPAN) since 2011

Served on ISPAN Membership Engagement Committee 2017-2018
Served on ISPAN Board of Directors 2018-Present

Certified Plastic Surgical Nurse (CPSN) since 2015
Certified Aesthetic Nurse Specialist (CANS) since 2016
Awarded ISPAN Fellow (ISPAN-F) 2022
Sofwave™ Certified Provider
ABOUT REBECCA
Rebecca has always appreciated the integral relationship between our appearance and our level of self-confidence. Her respect and passion for this balance ultimately led her to pursue a career in aesthetics. Rebecca wanted to touch the lives of people around her by making them love how they looked! Her journey began with an eight-year career in cosmetology, during which she learned the immense value of listening to, caring for, and genuinely connecting with clients to deliver the results they desired. Having built this foundation, Rebecca was motivated to broaden the landscape and scope of what she could offer clients by entering the field of medical aesthetics.
Over the next five years, Rebecca studied to become a registered nurse at St. Catherine University while working as a clinical assistant at the prestigious Crutchfield Dermatology. Her knowledge of skin health and medical aesthetics rapidly advanced at this fast-paced, high-patient volume clinic. Rebecca's time in dermatology also solidified her belief that healthy skin is beautiful skin – a philosophy that she has implemented in how she cares for her clients to this day.
After graduating from St. Catherine University, Rebecca's first position as Registered Nurse was at the esteemed Midwest Facial Plastic Surgery (MWFPS). Here she worked alongside and fostered a deep professional relationship with Refinery Skin Clinic's future medical director, Dr. Christopher Tolan! At MWFPS, Rebecca developed an advanced understanding of facial anatomy under the support of their facial plastic surgeons and also began her training to become an injection specialist.
In 2013, Rebecca joined HealthPartners Cosmetic and Plastic Surgeons in Woodbury. Here she gained experience with the more surgical side of aesthetics and also grew as an injector. After two years, Rebecca decided to channel her professional focus into what she loved most about her career – the artistry and science of injecting! This decision led her to join Contour Clinic, a thriving medical spa with multiple locations throughout the Twin Cities at that time. For the next three years, Rebecca concentrated solely on injecting and working one-on-one with patients to develop advanced treatment plans until she decided to take the professional leap of opening her own medical spa!
In 2017, Rebecca founded Refinery Skin Clinic to offer clients an entirely new approach to skincare that blends education, partnership, exceptional treatment offerings, and unsurpassed service and skill. She began to build a team of the most talented providers in the area that shared her belief that education is KEY and that we all must keep learning to stay at the top of our craft and deliver our patients the safest and best results. Refinery Skin Clinic has a shared goal of elevating the standards and best practices for the medical aesthetics industry in its entirety.
Opening a business wasn't the only milestone Rebecca achieved in 2017. She also had the honor of being invited to become an Allergan Medical Institute (AMI) faculty member. Through this institution, she trains other nurses and physicians on the proper injection techniques for Allergan Aesthetics' portfolio of injectable products. Rebecca is now an in-demand trainer nationwide and is amongst the first to train on any new product developed by Allergan Aesthetics. In 2022, she also joined the Allergan Aesthetic's Speaker Bureau for their physician-dispensed skincare line, SkinMedica®.
Rebecca is passionate about the medical aesthetics industry and the education and responsibility required to keep pace with its rapid evolution. She attends multiple Allergan Master Courses each year. She also sits on the board of the speciality-leading International Society of Plastic and Aesthetic Nurses (ISPAN) and regularly attends their annual meeting. Rebecca is currently working towards her Master of Science in Nursing (MSN) in Adult Geriatric Primary Care Nurse Practitioner (AGPCNP) from Walden University. She expects to complete this next chapter in February 2024!
Rebecca believes that the goal of all aesthetic treatments should be to enhance your natural beauty and make you feel like the absolute best version of You. She wants her clients to experience a sense of partnership, loyalty, and trust as you both work together to realize a fresher, brighter, and more confident you!