There are some tried, true, and tested tools in the beauty industry's toolkit when it comes to effective anti-aging.
While most of us are familiar with the wrinkle-preventing and correcting powers of Botox® and now take extra precautions to apply SPF before heading out the door to prevent sun damage, few people understand the powerful science behind topically applied growth factors to help our skin look and behave younger. SkinMedica®, an Allergan company, has been the beauty industry's leader in the clinical development of epidermal growth factors in skincare for years. Their TNS Essential Serum has a cult following of loyal users and the company has just released its most powerful age-defying product yet – TNS® Advanced+ Serum!
How do growth factors in skincare work?
Growth factors are natural substances made by your skin. They support the repair of damaged cells, assist in collagen and elastin production, and help maintain healthy skin function. As we age, we produce fewer growth factors and our skin is less able to repair itself from environmental and internal damage. As a result, your skin may start to show more pigment and redness from sun damage, lose firmness and begin to sag, and fine lines and pores may become more noticeable. Luckily, we are able to compensate for this by regularly applying clinically sound growth factors to our skin via our daily skincare regimen.
What makes TNS® Advanced+ Serum Unique?
Formulated with SkinMedica's most advanced Growth Factor technology (TNS-MR) and powerful blend of botanicals and marine extracts, TNS® Advanced+ Serum supports rapid, comprehensive skin rejuvenation with significant, visible improvements in coarse wrinkles, fine lines, and overall texture. With daily and continued use, this revolutionary serum improves the appearance of sagging skin and enhances firmness to reclaim smooth, tight, and youthful-looking skin that appears up to 6 years younger after 12 weeks*.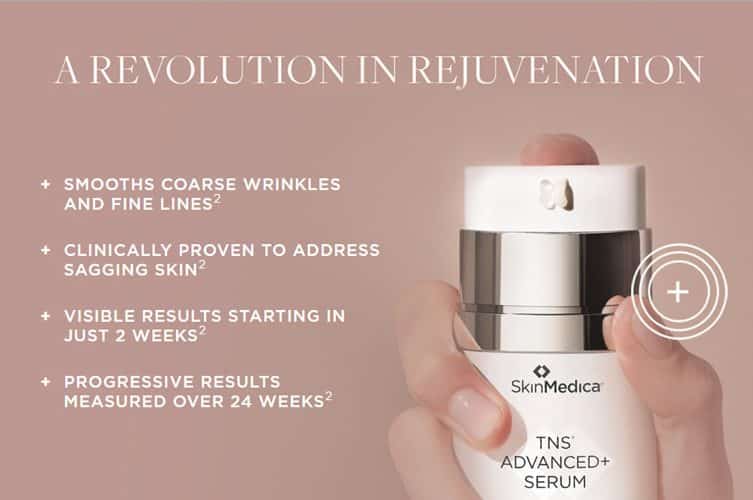 What results can I expect with TNS® Advanced+ Serum?
The research is in, and boy is it exciting! In clinical studies, TNS Advanced+ Serum was found to:
Address all key aging skin concerns, including coarse wrinkles, fine lines, and uneven skin tone and texture
Improve the appearance of sagging skin
90% of subjects reported improvement in their skin's texture
Provide visible results in as little as 2 weeks
Show progressive improvements through the full 24-week evaluation period
A third-party, validated psychometric scale revealed that patients felt they looked up to 6 years younger after 12 weeks!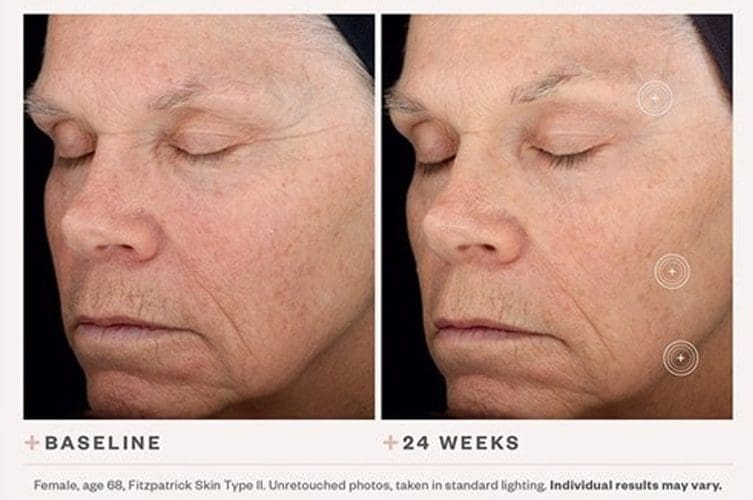 The Refinery Skin Clinic is so excited by the results our staff is already experiencing with TNS Advanced+ Serum. Be one of the first to try this ground-breaking anti-aging serum by purchasing it in our Online SkinMedica Store and having it shipped straight to your home!